U.S. OPEN: Phil Mickelson faces the music … PGA Tour vs. LIV Golf a bingeworthy drama … Corey Conners hits Brookline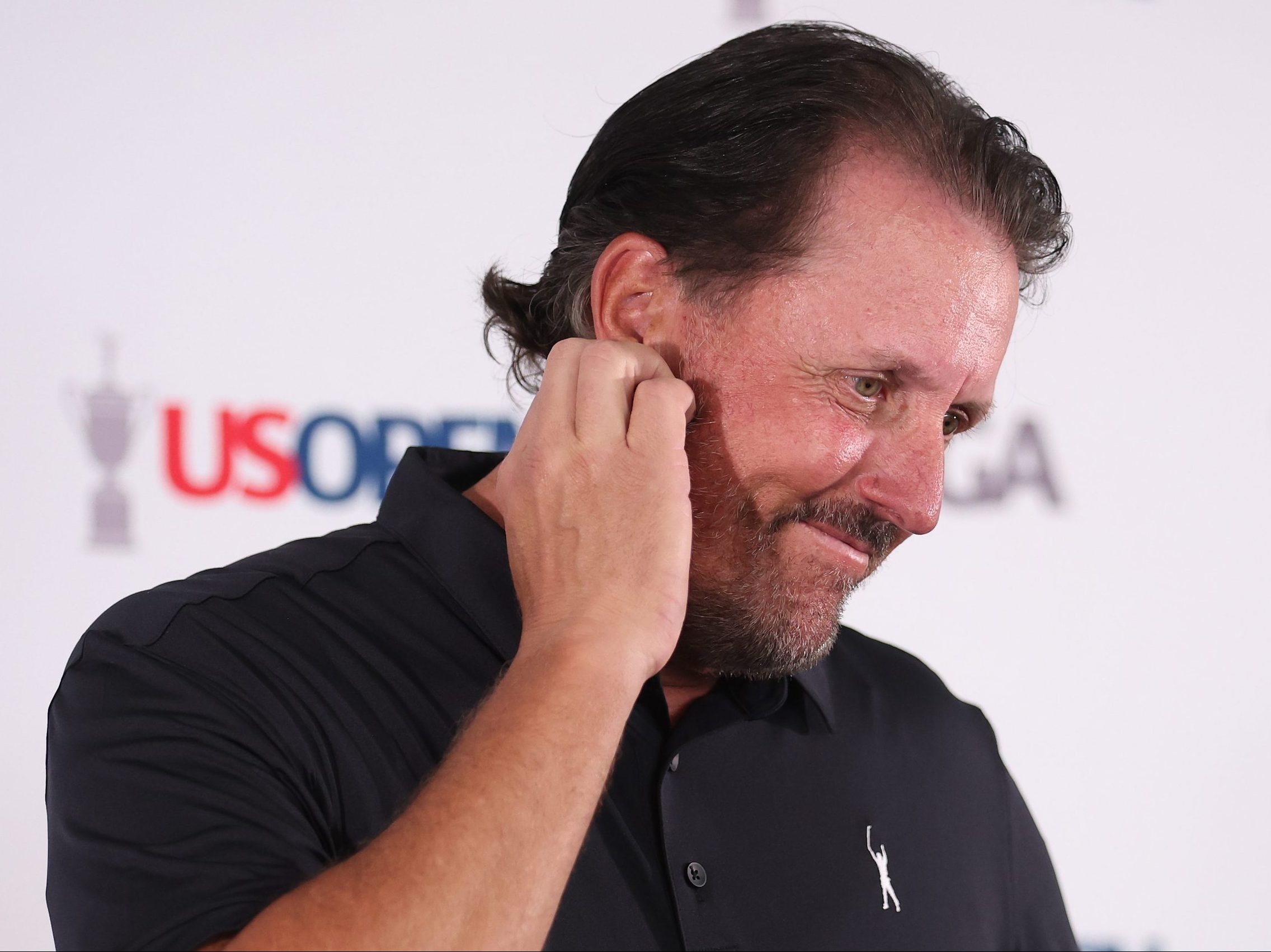 Article content
BROOKLINE, Mass. — The Phil Mickelson who spent 30 years shooting from the lip is apparently gone.
Article content
Meeting with the media in Brookline on Monday afternoon, the Mickelson who had an answer for everything was nowhere to be seen; smiles and wisecracks replaced with a more sullen demeanor.
"That's one of the mistakes I've been making, and (I'll) try to, going forward, be a lot more thoughtful with my words and actions," Mickelson said.
Article content
On one hand it's hard to blame him considering it was the explosive comments he made about the PGA Tour as well as his new LIV Golf backers that got him into the mess that cost him most of his sponsors and led to a four-month hiatus from the game. That said, it's also rather convenient timing considering Mickelson hasn't answered many questions since his decision to sign a deal reportedly worth $200 US million with Greg Norman's Saudi-funded group.
Article content
Mickelson was asked whether he feels the amount of criticism he is facing is fair.
"That's not necessarily for me to say, I think the important thing is that everyone is entitled to their opinion," he said. "I understand that it brings out a lot of strong emotions for a lot of people, and I respect the way they may or may not feel about it."
Respect was the theme of the day for Mickelson. If he's to be believed, he now has it for everyone, and all of their opinions.
On supporters who might not cheer for him anymore: "If fans would leave or whatnot, I respect and I understand their opinions, and I understand that they have strong feelings and strong emotions regarding this choice, and I certainly respect them — respect that — I respect that."
Article content
On Rory McIlroy and others who are passionate about staying on the PGA Tour: "I certainly respect Rory. I thought what a great finish yesterday and great accomplishment and what a career he has had. I certainly respect him. I respect his ideas. I respect all the players that choose to stay on the PGA Tour."
You get the idea.
The questioning wasn't easy, Mickelson was asked about a New York Post article of a letter sent to LIV golfers written by families who lost loved ones on 9/11. He said he had the deepest sympathy and empathy for the families.
The news conference likely left neither side satisfied. It was a new role for Mickelson and one he'll likely be playing for some time. On Thursday we'll see how American fans react to him. Sports fans are a forgiving sort, but Boston sports fans definitely enjoy being heard.
Article content
"Boston crowds are some of the best in sports, and I think that they have given me a lot of support, and I'm very appreciative of that over the years," Mickelson said. "Whether it's positive or negative towards me directly, I think it's going to provide an incredible atmosphere to hold this championship."
Phil wants you to know, whether you choose to cheer or boo, he respects your opinion.
GOLF'S LATEST DRAMA
The key of any binge-worthy show is to leave the viewer desperate to find out what will happen next.
We're not sure yet if the war for the future of professional golf will turn out to be more Succession, Sopranos, or Breaking Bad, but we know that this week's episode is a major one. A day after McIlroy won his second RBC Canadian Open on a thrilling Sunday, the entire cast of the drama is here at The Country Club in Brookline, Massachusetts, for the U.S. Open. (Well, almost everyone, there's no sign of LIV Golf boss Norman after McIlroy tried to kill him at the end of Sunday's show.)
Article content
For those needing a season recap, after decades of peace, the golf world is in turmoil after a long-rumoured rival tour led by Norman and funded by the Saudi government kicked off last week opposite the return of the PGA Tour's Canadian Open. Last week's episode featured Norman and his merry gang of defectors led by Mickelson and Dustin Johnson trying to steal the show, only to have the prince of the PGA Tour McIlroy outduel Justin Thomas, a fellow Monahan faithful, on a wild Sunday at St. George's for his 21st win on tour.
"One more than Norman," McIlroy said, in case we weren't quite sure how personally the Northern Irishman is taking all this.
If it sounds like it could be a Netflix show, it will be. As most golf fans have heard, the producers behind the wildly successful Formula One: Drive to Survive docu-series are in the process of making one for the streaming service about this golf season. After the week that was in Toronto there is no doubt Canada will feature prominently in the first season. Speaking to some of the men behind the lenses there was plenty of good footage shot.
Article content
COREY HITS THE COURSE
Fresh off a Sunday 62 at St. George's, Corey Conners was in Brookline playing a practice round with Brooks Koepka on Monday.
"It's a cool golf course, really tricky greens," Conners told Postmedia. "I think that's the biggest defence; there's a lot of slope on the greens and if you miss them it's really tough to get up and down."
Surprisingly, Conners sounds more familiar at Brookline than he was at St. George's. Canada's top-ranked golfer hadn't played the Toronto course until the run-up to last week's Canadian Open, but he made it to the semifinal at the U.S. Amateur here in 2013.
"I feel like I've got a good handle on the golf course from having that experience," Conners said. "I made it far in the matches so I feel like the learning curve of the golf course isn't going to be crazy. I have that added comfort."
Conners was still buzzing about the atmosphere on Sunday in Canada, saying he is already thinking about next year at Oakdale.