The strikers Portsmouth could move for after reported snub from long-term target – including Swansea City, Spurs, Nottingham Forest and former Reading aces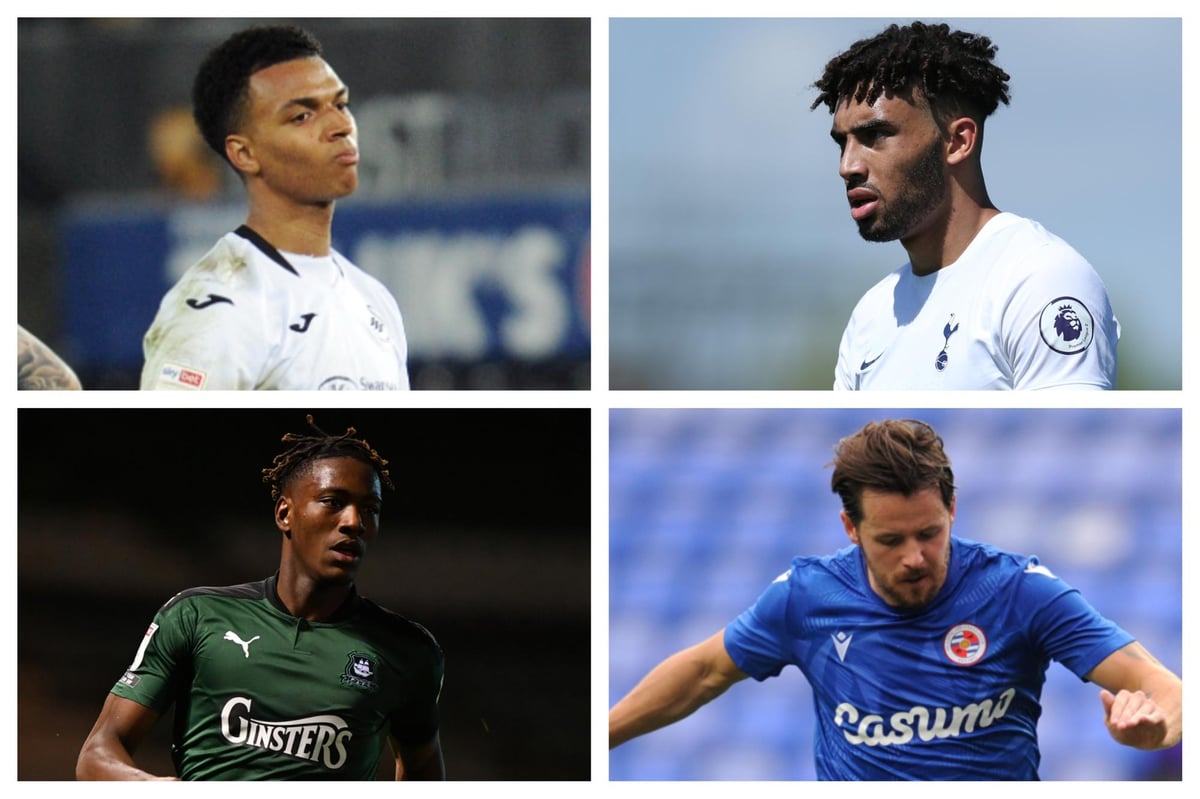 Morgan Whittaker, Kion Etete, Timmy Abraham, Marc McNulty
It comes following Danny Cowley's interest in the ex-Scunthorpe man, while the latter was believed to be keen on a move to Fratton Park.
With no contracted strikers at the club at present, the Blues head coach has earmarked four signings in the department this pre-season.
Age: 20 Status: Linked with Pompey, 2021-22 appearances: 34, Goals: 4. Picture: Alex Davidson/Getty Images
So who could Danny Cowley turn to after suffering a transfer blow?
Here are the strikers the Fratton outfit could move for, following the 25-year-old's reported move to League Two.
Age: 20 Status: Linked with Pompey, 2021-22 appearances: 36, Goals: 9. Picture: Steve Bardens/Getty Images
Age: 23 Status: Linked with Pompey, 2021-22 appearances: 43, Goals: 13. Picture: Nathan Stirk/Getty Images
Age: 21 Status: Linked with Pompey, 2021-22 appearances: 29, Goals: 8. Picture: Alex Burstow/Getty Images
Age: 25 Status: Linked with Pompey, 2021-22 appearances: 50, Goals: 18. Picture: Harry Trump/Getty Images
Age: 32 Status: Contracted to Nottingham Forest, but spent second half of last season on loan at Birmingham, 2021-22 appearances: 33, Goals: 8. Picture: Marc Atkins/Getty Images
Age: 25 Status: Contracted to Notts County but has a year left on current deal, 2021-22 appearances: 47, Goals: 22. Picture: Laurence Griffiths/Getty Images
Age: 21 Status: Contract expires on June 30, 2022, 2021-22 appearances: 26, Goals: 5. Picture: Alex Livesey/Getty Images
Age: 29 Status: Free Agent, 2021-22 appearances: 24, Goals: 3. Picture: Alex Burstow/Getty Images
Age: 21 Status: Free Agent, 2021-22 appearances: 17, Goals: 3. Picture: Dan Mullan/Getty Images
Age: 25 Status: Free Agent, 2021-22 appearances: N/A, Goals: N/A. Picture: Stu Forster/Getty Images
Age: 34 Status: Free Agent, 2021-22 appearances: 20, Goals: 0. Picture: Julian Finney/Getty Images
Age: 30 Status: Free Agent, 2021-22 appearances: 33, Goals: 5. Picture: George Wood/Getty Images