Article content
It doesn't matter what happens in a Virginia courtroom in the explosive battle between Johnny Depp and Amber Heard.
Article content
The Pirates of the Caribbean star has already won where it's most important: The court of public opinion.
Depp, 58, is suing ex-wife Amber Heard for defamation after The Washington Post published an op-ed by the actress describing the thespian as an abuser. He is asking for $50 million. She is counter-suing him for $100 million.
Experts told the New York Post that Depp has already won.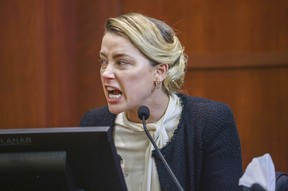 "When (Johnny Depp) stepped off the stand, I think he already won based on his definition of winning," lawyer Katherine Lizardo told the tabloid. "Because he already obtained the favour of the court of public opinion … once he told his story."
The Donnie Brasco star was on the stand for four days during the second week of the trial and then returned for three more hours of questioning on Wednesday.
Article content
"I think for Johnny Depp, winning the legal side of the defamation claim does not matter to him," Lizardo said. "Winning — it would just be icing on the cake for him because his main goal for filing the defamation lawsuit was to clear his name and to appeal to the court of public opinion."
Experts say: Mission accomplished.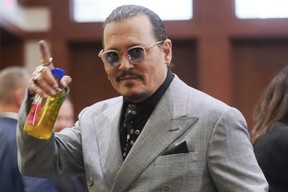 "Right now I think it's undisputed that the court of public opinion favours him and heard him and are now supporting him. Whether or not he wins — I don't think it matters to him or even to the court of public opinion," Lizardo said.
Lawyer Mitra Ahouraian agreed. The case has always been about clearing Depp's name.
"This case is about using the courts as a platform to tell his side of the story and clearing the record and swaying the court of public opinion," Ahouraian said.
Article content
Johnny Depp's lawyer Camille Vasquez slams Amber Heard: 'This is a woman who burns bridges'

DON'T BE HATING: Toronto photographer isn't Amber Heard's sister
"It's more important than the actual lawsuit. Certainly winning the lawsuit helps because it would establish that something untrue was said about him and that's a big deal."
And Depp was willing to air his own dirty linen to do it. A drug addict, sure, a "wife beater"? No.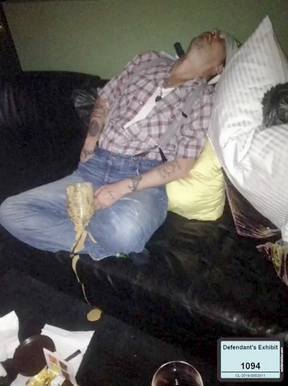 On social media, Heard has been lambasted by the actor's fans.
Ahouraian said: "People online love to hate her. It's like vitriol."
One PR flack told The Post having the trial televised has been a disaster for the Aquaman star — and played into Depp's strengths.
Article content
"It's horrible because you see every flaw, every misspoken word, every piece of testimony that doesn't necessarily jive with how she said something happened a couple days ago and then social media calls her out and beats her out for it right away," Juda Engelmayer said.
"She is human. She is sitting in a high-pressure role. (There is) a lot at stake for her. It isn't going to go flawlessly and she is going to make mistakes."
Meanwhile, Heard will likely be destined for smaller films, talk shows and the like.
However, both lawyers believe Heard's rep "has been severely damaged" and Depp's planned rebuttal witnesses "might just demolish her credibility altogether."