Portchester storm back to win as Copnor take over Portsmouth Billiards League top spot with a whitewash of Cowplain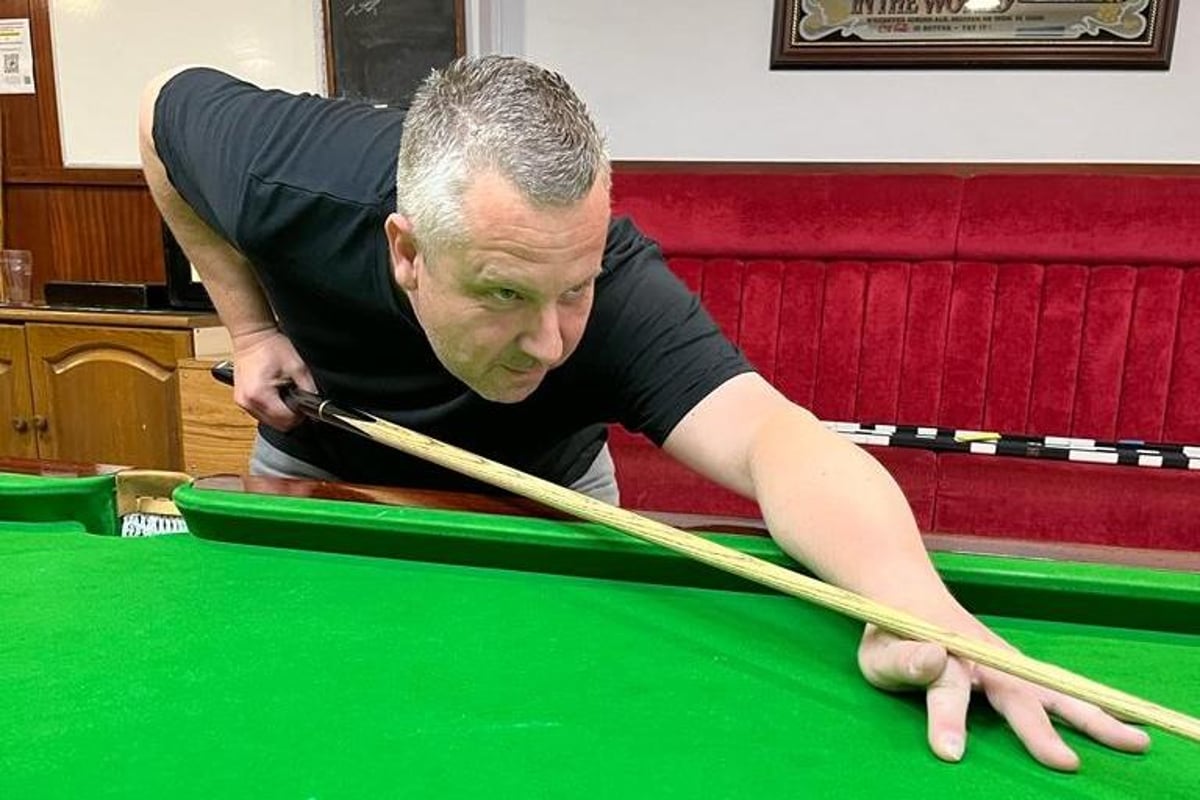 But his 200-138 success was as good as it got for the visitors as the X men roared back to claim a 6-1 victory.
Matt James started the ball rolling for Portchester and his win was backed up by skipper Jason Tame, Andy Macey (200-197), Adam Gillen and Lewis Johnson for an overall winning margin of 1,138-1,127.
Copnor A & E moved into top spot by crushing visiting Cowplain Misfits 7-0.
Andy Macey helped Portchester thrash Pompey Royals 6-1
The hosts had to concede some big starts but Mick Hall (200-167) and Mark Tillison (200-180) got Copnor off to a flyer.
Steve Hughes and Tony Simmons both won by 25 points or more before Steve Toms (200-166) and Scott Compton (200-133) completed a full house.
Cowplain B made the most of home advantage to beat Stoke Sharks 5-2.
Cowplain pair Will Garrett and James Curtis both won by a 35-point margin before Sharks' Phil Ledington beat Peter Gorvin 200-178.
Gary Curtis (200-198) and Roy Steere (200-188) both had slender wins for the B side before Sharks' Ian Lewis won by 30 points. Cowplain, though, were victorious 1,148-1,115 overall.
Waterlooville C won 4-3 at Bellair X in a see-saw encounter.
Rob Derry Snr (200-154) got the visitors off to a good start but Dave Riddell put Bellair ahead with a 200-148 win.
Ville's Bill Phillips (200-122) and Bellair's Dan Lumsden (200 -194) kept the scores level before Steve Scott put the hosts in front.
Richie Burnett (200-182) made it 3-3 and Ville took the bonus point with an aggregate 1,084-1,058 success.