[ad_1]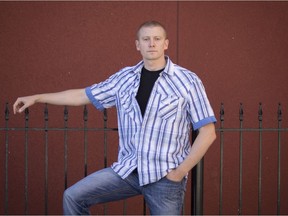 Article content
Zac Trolley hopes to finish his life on Mars.
Article content
Starting Saturday, the 35-year-old Calgary engineer will get his first taste of what that might be like.
From Jan. 27 to Feb. 11, Trolley will join five others at the Mars Desert Research Station in Utah to run hands-on tests in a simulated, Mars-like environment.
"To me, putting people on Mars is one of the most amazing things we could do as humans, that'll completely change how we view ourselves," said Trolley. "We'll be living on two planets instead of one, the solar system will now become somewhere we can travel to rather than something we look at in books. Our history, our language, all of that will do a complete shift and I think it will be a shift for the better."
Trolley will be responsible for maintenance of the crew's living and working space, while also assisting in setting up experiments. They will try out various spacesuit gloves to see which are compatible on Mars, while also running trials on an International Space Station module that is capable of growing vegetables in space.
Article content
The module uses a technology that Trolley says has already surpassed the system portrayed in the 2015 film The Martian, in which Matt Damon's character grows potatoes on Mars.
"It's not that far off, actually," he said. "The technology's moving very, very quickly. It's actually a contained unit with lights and water all built into it, so it's almost plug-and-play where you just put your seeds in and you put what crop it is, and the computer knows exactly how to grow it and how to function. There's actually very little gardening involved and it's more computer engineering that makes the system run."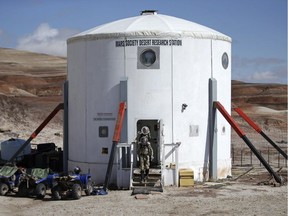 Trolley, who works for a startup called Veerum specializing in digitizing capital projects for remote viewing through technologies such as virtual reality, said these experiments could also have practical applications on Earth. Things like robotics, automated construction systems and cold-weather greenhouses could provide learning opportunities in remote communities.
Article content
"If you think of our northern communities that have a big problem with food security, if we're able to use that technology to give them greenhouses, then that's a huge benefit for us," he said. "It's the commercialization of that technology which allows the mission to move ahead faster."
This will be Trolley's first experience participating in a Mars simulation mission. In 2014, he made it onto a shortlist of about 700 people from around the world, to which more than 200,000 people applied in the hopes of being one of the astronauts selected for a one-way trip through the Mars One program starting in 2031.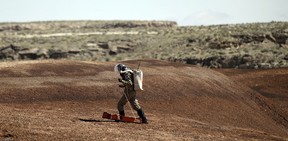 But despite being cut from the roster when Mars One narrowed its search to 100 candidates in 2015, he hasn't lost hope. Trolley said it's been his dream for more than 20 years to leave his footprints on the red planet and he's willing to go with whoever has a spare ticket.
"I'm just trying to gain as much experience and as many relevant skills as I can so that whoever happens to be going, I'll be at the top of that list," he said. "(I'll) keep on practising until there's a ticket ready to go to Mars and by then I'll have it all down pat."


[ad_2]

Source link