[ad_1]

In Pointe-Claire, the term condos is a triggering point for many residents as well as Mayor Tim Thomas.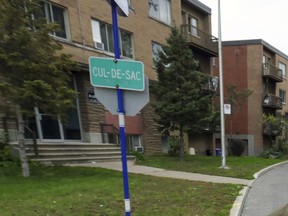 Article content
As Pointe-Claire prepares a new planning program — with the aim to hold discussions, workshops and public consultations over the next two years — the West Island suburban city must tackle the need for affordable housing to be part of major development projects, such as the plans proposed for a portion of the parking lot at the Fairview shopping centre.
Article content
City council tabled an interim control bylaw on May 3 that included the Fairview parking lot zone, freezing any potential residential project at the site as part of efforts to "restrict the development of certain city sectors while reflecting on land use planning."
In February, Cadillac Fairview unveiled plans for the southwest portion of the shopping centre parking lot, which included 435 residential units for seniors and two residential buildings totalling 445 rental units. This plan would remove 900 existing parking spaces, to be replaced with multi-level and underground parking areas for residents and mall customers.
Of note, a REM light-rail station is being built next door at the corner of Fariview Ave. and the Highway 40 service road, making the parking lot a perfect fit as a transit-oriented development (TOD), a category that calls for high-density projects. Townhouses or single-family homes don't make sense for the parking lot, but the question of how many storeys is suitable for a multi-unit complex is an outstanding issue. While 10 storeys is a reasonable target from my viewpoint, would 12 storeys be accepted if a project included a building for affordable housing aimed at young families?
Article content
On Tuesday, there was a ground-breaking ceremony for 169 social and affordable housing units to be built in St-Laurent as part of a housing co-operative backed by the federal and provincial governments and the City of Montreal. That could be an example of what Pointe-Claire can pursue as it prepares its new planning program.
Groups such as Table de quartier sud de l'Ouest-de-l'Île have spent years lobbing for more affordable housing units, to no avail.
The term condos is a triggering point for many residents as well as Mayor Tim Thomas, elected last November, in light of ongoing projects in the city, such as the almost sold-out Charlebois mixed-use development at the former site of the Pioneer bar in Pointe-Claire Village.
Article content
While condos tend to apply to purchasing units in a complex as opposed to apartment rentals, a new development on Hymus Blvd. is blurring the lines by promoting "rental condos" that range from $1,550 per month for a one-bedroom unit to $2,750 for a three-bedroom unit.
After a quick check into the real estate market in Pointe-Claire, there doesn't seem to be much available for low-income families.
On Centris, there are a few condos, located near the Sources Blvd.-Highway 20 interchange, that are listed under $400,000, a couple of vacant lots and a 70-year-old semi-detached home that, according to the realtor, requires some "cosmetic work."
There are also condos available in the $700,000 to $900,000 range.
With a noted political rift between Pointe-Claire's mayor and a majority of councillors re-elected last fall, let's hope the need to address affordable housing somehow makes it into the new planning program guidelines.
Albert Kramberger is editor of the Montreal Gazette's West Island/Off-Island section.
Pointe-Claire council flip-flops and freezes Cadillac Fairview project

Kramberger: Municipal council members should keep civil tone on social media
[ad_2]

Source link