'Each day has gotten better,' singer said in an Instagram message after revealing his diagnosis with Ramsay Hunt syndrome
Article content
Justin Bieber is updating fans after revealing he has been diagnosed with Ramsay Hunt syndrome and was suffering from partial facial paralysis.
Article content
"Each day has gotten better," the pop star shared in a message posted to his Instagram Story. "Through all of the discomfort I have found comfort in the one who designed me and knows me. I'm reminded He knows all of me. He knows the darkest parts of me that I want no one to know about and He constantly welcomes me into His loving arms."
The Grammy winner continued, "This perspective has given me peace during this horrific storm that I'm facing. I know this storm will pass but in the meantime JESUS IS WITH ME."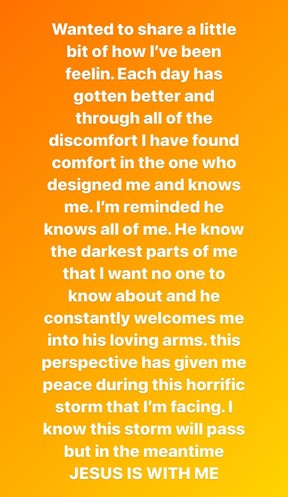 Last week, after cancelling shows in Toronto and Washington, Bieber announced on Instagram that he was suffering from Ramsay Hunt syndrome, a virus that attacks the facial nerves.
"Hey everyone. Justin here. I wanted to update you guys on what's been going on," he said in a Instagram video. "Obviously, as you can probably see from my face, I have this syndrome called Ramsay Hunt syndrome and it is from this virus that attacks the nerve in my ear and my facial nerves and has caused my face to have paralysis."
Article content
Bieber then demonstrated how he couldn't blink out of one eye. "I can't smile with this side of my face, this nostril will not move, so there is full paralysis in this side of my face," he added.
In a separate post to his Instagram Stories, the Peaches singer revealed he was having trouble eating.
"Been getting progressively harder to eat, which has been extremely frustrating, please pray for me," he wrote.
'PRAY FOR ME': Justin Bieber struggling to eat after suffering facial paralysis due to Ramsay Hunt syndrome

Justin Bieber's Timbiebs collab fattens Tim Hortons' wallet

Did Justin Bieber curse the Toronto Maple Leafs again?
According to healthing.ca, the Ramsay Hunt syndrome virus is believed to "infect the facial nerve near the inner ear." Ramsay Hunt syndrome is rare – affecting about 5 in 100,000 people in the United States.
Recovery ranges anywhere from a few weeks to longer, depending on the severity of the illness. The London, Ont.-born singer said he would be "getting his rest on so I can get my face back to where it's supposed to be."
When Bieber announced his Toronto shows were being postponed last week, he said he was heartbroken.
In March, Justin's wife Hailey suffered her own health scare after being hospitalized for suffering from a mini-stroke.
After undergoing surgery to close the hole in her heart, Hailey returned to the spotlight at the Met Gala last month, where she reassured fans she's feeling much better and her operation had gone "very smoothly."