Article content
Jordan Peterson isn't backing down on his criticism of trans actor Elliot Page.
Article content
The controversial author and academic is now charging that Page — Hollywood's highest profile transgender star — was attempting to "covert" kids by flexing his abs in a popular men's magazine.
Peterson had previously been sent to the penalty box by Twitter for claiming that Knocked Up star Page had his breasts removed by a "criminal physician."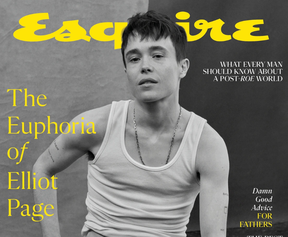 "See, I would've left Ellen Page alone if she hadn't been parading her new abs in a fashion magazine," Peterson told podcaster Kyle Kulinski on his Krystal Kyle & Friends show. "How many kids do you think she convinced to convert, one? A Thousand?"
Peterson also mocked his exile from Twitter, and continued to refer to Page as "Ellen" and "she."
According to the Daily Mail, Kulinski appeared to take exception to Peterson's claims, particularly the indy actor's influence on kids.
Article content
"I think that with the trans community, it's very similar to the gay community where back when that first became a big issue, people thought, 'Oh, if we talk about it, if it's in magazines or whatever, we're promoting kids to go down that path'," Kulinski said.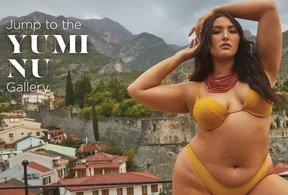 He added: "But really what happened is people are who they are. They're gay. So I don't think you're promoting people to do that."
The British tabloid said Peterson became peeved with Kulinski.
"No, that's not what happened," Peterson told the host, his voice escalating. "You're completely wrong. You're utterly wrong. There's nothing about that that's right."
The former University of Toronto prof then unpacked Canada's 2017 C-16 bill, which added transgender pronouns into the Canadian Human Rights Act. Peterson has been vocal about the bill.
Article content
"For every one person we hypothetically save, we doom 1,000 more as a consequence of confusion and social contagion," Peterson told Kulinski.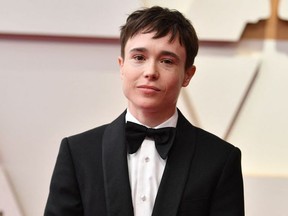 And the author then doubled down once more, claiming confused gay children are being convinced they're trans.
As for Twitter: "Well, I don't know if it got me in trouble, you know, I don't think I'm in trouble, Twitter banned me, but I don't consider that trouble."
Page is currently starring in Netflix show The Umbrella Academy. The show has written his transition into the scripts.
Peterson has fallen afoul of Twitter's woke gods in the past.
He tweeted in May that plus-size Sports Illustrated Swimsuit model Yumi Nu was "not beautiful."
@HunterTOSun