How Portsmouth fare in the 2022-23 play-off odds shake-up with Derby County, Ipswich Town, Oxford United, Charlton Athletic & Co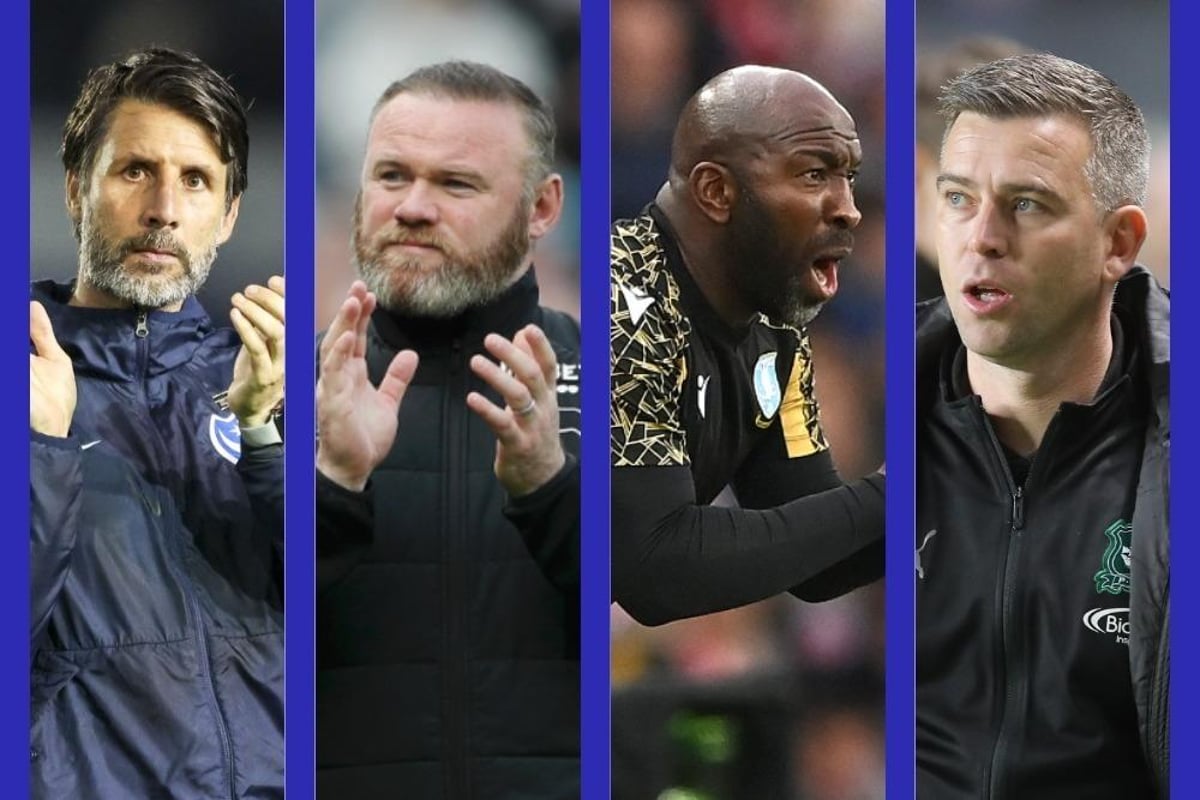 From left: Danny Cowley, Wayne Rooney, Darren Moore, Steven Schumacher.
The expectancy is certainly there for a top-six finish, as the Blues look to end six consecutive campaigns in League One and reach the Championship.
But how have the bookies rated their chances of making the play-offs based on odds compared to their rivals?
Here's what SkyBet are currently offering.
Sky Bet top-six odds: 12/1
SEE ALSO: West Brom and ex-Lincoln City ace told to make Fratton move as wait for Portsmouth business continues
Sky Bet top-six odds: 12/1
Sky Bet top-six odds: 7/1
Sky Bet top-six odds: 7/1
Sky Bet top-six odds: 13/2
Picture: Pete Norton/Getty Images
Sky Bet top-six odds:11/2
Picture: Eddie Keogh/Getty Images
Sky Bet top-six odds:11/2
Sky Bet top-six odds: 9/2
Sky Bet top-six odds: 9/2. Picture: Harry Trump/Getty Images)
Sky Bet top-six odds: 4/1
Sky Bet top-six odds: 4/1
Sky Bet top-six odds: 7/2
Sky Bet top-six odds: 5/2
Sky Bet top-six odds: 2/1
Sky Bet top-six odds: 2/1
Sky Bet top-six odds: 7/4
Sky Bet top-six odds: 13/8
Sky Bet top-six odds: 6/4
Sky Bet top-six odds: 6/4
Sky Bet top-six odds: 6/4. Picture: Marc Atkins/Getty Images
Sky Bet top-six odds: 6/4
Sky Bet top-six odds: 5/4
Sky Bet top-six odds: 5/6
Sky Bet top-six odds: 8/11