[ad_1]

Day one of Star Wars Celebration teased 'Obi-Wan,' 'Andor,' Mandalorian Season 3, 'Skeleton Crew' and more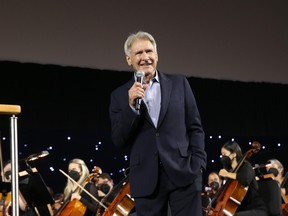 Article content
ANAHEIM, Calif. — Thousands of Star Wars fans on Thursday packed the Anaheim Convention Center for the first in-person gathering of Star Wars Celebration since 2019.
Article content
Of course the annual event, which launched in 1999, brings together cosplayers and collectors of all things Star Wars. But Lucasfilm kicked off the four-day weekend by unwrapping details on a series of new projects, including Obi-Wan Kenobi, Season 3 of The Mandalorian, Andor, an upcoming series from Spider-Man director Jon Watts called Skeleton Crew and news about the upcoming fifth Indiana Jones movie.
First up was Obi-Wan Kenobi, which hits Disney+ on May 27. Star Ewan McGregor, who reprises the title role from the Star Wars prequels, told the crowd from the Celebration Stage that he was thrilled to come back and play the Jedi hero 17 years after Star Wars: Episode III — Revenge of the Sith.
"The last five years or so, I've felt a lot of love for the prequels we made. That has meant a lot to me, personally," a beaming McGregor said. "I didn't feel that when we first came out."
Article content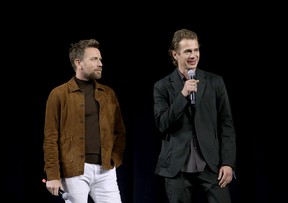 Few details of the six-episode series have been revealed, but director Deborah Chow teased that the storyline will take Obi-Wan to "a broken place."
"It's an interesting time period to tell a new story with these characters," she added.
Vancouver native Hayden Christensen, who is back as Darth Vader, was shown wielding a lightsaber in a behind-the-scenes image. As throngs of fans cheered, Christensen stood shoulder-to-shoulder with McGregor and said of his return, "There's nothing like it."
Article content
Among other tidbits from the 90-minute presentation was a first look at Andor, which features Diego Luna resurrecting his Rogue One character Cassian Andor. Created by Tony Gilroy (Michael Clayton), Season 1 will consist of 12 episodes with another 12 slated to shoot this November. "The final scene walks into Rogue," Gilroy said.
Article content
The show, which debuts Aug. 31, takes place five years before the events of Rogue One and features Cassian as a hero fans won't recognize from his introduction in the 2016 A New Hope prequel. "There's no way they'll kill me," Luna joked.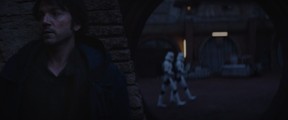 Shortly afterwards, Jon Watts, who directed Tom Holland's Spider-Man trilogy, joined Spider-Man: Homecoming writer Chris Ford to crack the lid on their upcoming Star Wars series coming to Disney+ next year.
Titled Skeleton Crew and featuring Jude Law in an undisclosed role, the coming-of-age adventure is set during the same time period as The Mandalorian and the upcoming Ahsoka spinoff and will follow a group of kids who get lost in the Star Wars universe.
Attendees also got a sneak peek at what's in store when The Mandalorian returns next February. The upcoming season will deal with the fallout of Mando (Pedro Pascal) having removed his helmet and seeking "forgiveness for his transgressions." Katee Sackhoff (who plays Bo Katan) took to the stage along with creators Jon Favreau and Dave Filoni and appeared in a brief clip fighting Mando.
Article content
Also announced on Thursday was news that the Ahsoka spinoff, featuring Rosario Dawson as Anakin Skywalker's former Padawan in the Clone Wars animated series, will debut next year.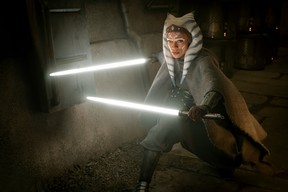 But the event wasn't completely devoted to just Star Wars. Lucasfilm president Kathleen Kennedy brought out director Ron Howard to introduce Willow, an upcoming sequel series to the 1988 fantasy film that starred Warwick Davis as Willow Ufgood.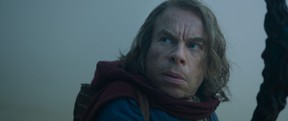 Set 20 years after the original, the follow-up, which is created by Jonathan Kasdan, was described as an "epic period fantasy series with a modern sensibility set in an enchanted land of breathtaking beauty" and will follow unlikely group of heroes as they set off on a dangerous quest to places far beyond their home.
Article content
"It's a dream to return to this character," Davis said from the stage. "It was always something I wanted to do."
The event closed with a tribute to franchise composer John Williams, who led an orchestra through the theme to Obi-Wan Kenobi before playing the classic refrain heard in the Indiana Jones films.
Harrison Ford appeared briefly alongside director James Mangold to wish Williams a happy 90th birthday and to share the news that the upcoming Indiana Jones 5 is "almost completed" and will be released in theatres on June 30, 2023.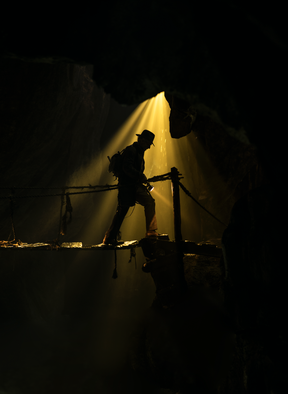 No footage from the sequel was shown, but Ford was seen in silhouette as the character in a first-look image.
After Williams played the iconic Raiders of the Lost Ark theme, Ford told the audience that the music follows him "everywhere I go and I'm happy about it."
Article content
"That music was playing on the speakers of the operating room when I had my last colonoscopy," the 79-year-old quipped. "I'm really proud of the movie that we made," Ford continued. "So, I'll be seeing you around campus."
The crowd serenaded Williams by singing a rousing rendition of "Happy Birthday" to close out the panel.
'Book of Boba Fett' stars on unlikely return of 'Star Wars' fan fave

Mark Hamill opens up on Mandalorian cameo surprise

Daisy Ridley on Star Wars: The Rise of Skywalker: 'There's real sadness at the end'
[ad_2]

Source link