Article content
Cherubic crooner Frankie Lymon's life ended with a needle jabbed into his arm on Feb. 28, 1968.
Article content
He was 25 years old and a long way from the brief period when he charmed the world with his smash single Why Do Fools Fall in Love? No, now he was dead on the floor of his grandmother's bathroom, addicted to heroin, and broke.
Another member of Lymon's group, the Teenagers, was Herman Santiago, a co-writer of the song. By 2000, he was homeless and living in a car in a rough section of The Bronx.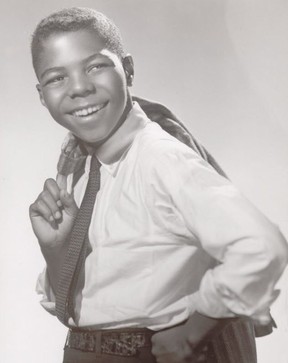 Hearthrob Tommy James' career was derailed because he lived in terror of the mobster who held all the strings connected to his career.
Honeycomb singer Jimmie Rodgers was nearly beaten to death when he started making noises about record royalties.
These are just a few of the sad anecdotes from the world of rock and roll. They are all connected by one man: The mob's music man, Morris "Mo" Levy.
Article content
The underworld-connected music impresario came up this past week following the death of rockabilly legend Rompin' Ronnie Hawkins. My friend Wayne Brown pointed out that Hawkins had been signed to Levy's Roulette label.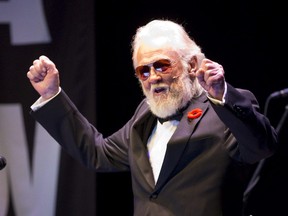 To the uninitiated, Levy's character might be best known in the persona of Tony Soprano's mentor, Hesh Rabkin (played by the fabulous Jerry Adler).
But for a generation of pioneering Black artists and others, he was the epitome of a sour note, threatening and ripping off his stars, taking co-writing credits for classic songs he had no hand in creating, and then threatening them when they asked for their due.
Just ask Tommy James and the Shondells who in 1968 sold more records than The Beatles, with hits like Hanky Panky, Sweet Cherry Wine, and Mony Mony.
Article content
"Morris was a likable guy. Like my father figure. But he was an abusive father. It was great to have him as my protector – 'Don't mess with me or I'll get Morris' – but he was also extremely f—–' scary," James recently told The Guardian.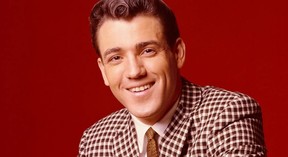 Although Levy was Jewish, he was tight with the Genovese crime family. That penchant for scams made Levy the architect behind the 1950s notorious rock and roll payola scandal that saw DJs bribed to play records.
The payola fallout would send pioneering DJ Alan Freed spiraling down the toilet in an alcoholic haze leading to his early death in 1965.
And a lot of people around Mo Levy ended up dead. His brother — who managed the famed Birdland in the Big Apple — was shot to death outside the club in a gambling dispute in 1949. Years later, his older brother reportedly caught up to the killer and disemboweled him.
Article content
Roulette executive and close Levy confidante and strongarm man, Nate "Big Nate" McCalla, also ended up shot to death while hiding out in Fort Lauderdale in the 1980s as a tidal wave of indictments bombarded the pair.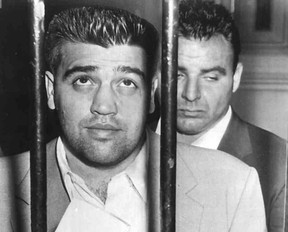 Levy's gangland benefactor was Genovese crime family boss Vincent "The Chin" Gigante, who famously wandered around Greenwich Village in his bathrobe playing crazy man.
Tommy James was a 19-year-old rube from Dayton, Ohio making his mark in local markets with a ditty called Hanky Panky. But no one would open the door to the big time — except Morris Levy. He had threatened everyone else to stay clear of James.
But Levy had a hard time grasping the concept of sharing, particularly royalties. Even as one of the biggest stars on the planet, James had to beg Levy for cash.
Article content
Country crossover star Jimmie Rodgers went up against Levy on royalties and on Dec. 20, 1967, Rodgers was discovered nearly beaten to death alongside the San Diego Freeway. He would never be the same.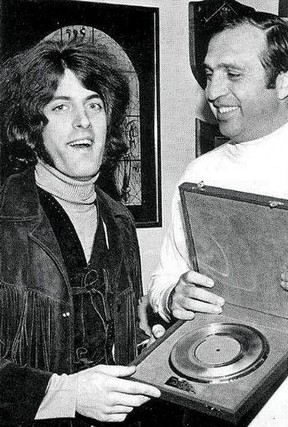 "You took your life into your hands when you asked Morris for royalties," James said, adding as long as the hits kept coming and he kept questions to a minimum, Levy took care of him.
"I didn't get any beatings, but plenty of threats and intimidation. You didn't talk about what you knew," he said. "Roulette was a social club for the Mob; they used it to organize illegal bank accounts and drug deals."
But then a gangland war broke out in the Big Apple in 1971 and wiseguys were hitting the pavements like flies. James was left holding the Roulette Records bag.
Article content
His lawyer told him: Get out of town. If they can't hit Morris, they'll hit you. So James fled to Nashville, then Europe.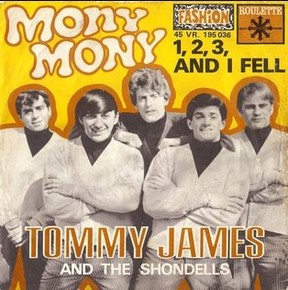 For James, the hits eventually stopped coming, largely because under Levy's tutelage he became a drug-addicted, paranoid wreck. Eventually, James and his accountant figured out he was owed between $30 and $40 million, Levy told him if he kept it up he'd end up in Sheepshead Bay.
By the late 1970s and 1980s, the music business was going corporate. There was no longer any room for the likes of Morris Levy.
In 1989, he was convicted of battering a Philadelphia record store owner and was sentenced to a dozen years in prison for the brutal attack, and the IRS was also closing in. Before he could serve his time, Levy died in 1990.
"For one year I was bigger than The Beatles. A lot of that was down to Morris. Sure, he was as cheap as they come, and yeah, our album covers were cheesy, but the man knew how to sell records."