CANADIAN OPEN: Mackenzie Hughes, 'This is the premier tournament going on, there's no doubt about it'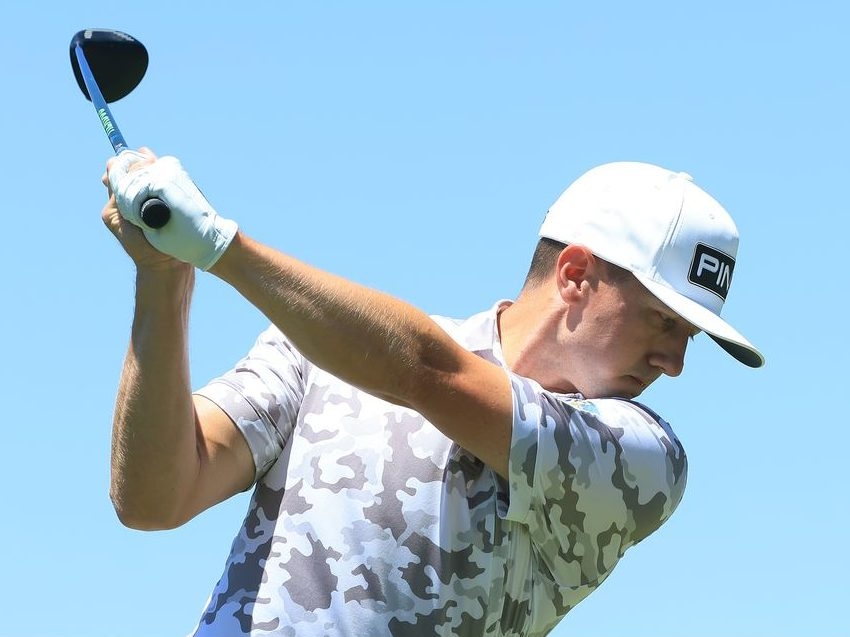 [ad_1]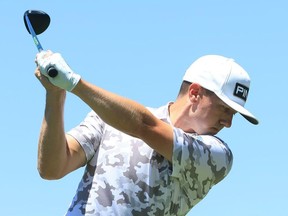 Article content
Canadians are polite people, just don't mess with our beer, hockey, or apparently, our national golf open.
Article content
News that Phil Mickelson will make his return this week in England at the first LIV Golf event isn't great for the RBC Canadian Open, but Mackenzie Hughes had a message for golf fans on Monday from Toronto.
"This is the premier tournament going on, there's no doubt about it," Hughes told Postmedia after wrapping up a driving range session ahead of Thursday's tournament at St. George's Golf Club. "It has the better field, it's the more prestigious event. The one in London seems like a silly season event almost; it's a bit of a cash grab. This is the title you want to win and that's why the best players are here."
Article content
Mickelson joining former RBC ambassador Dustin Johnson on the Greg Norman-led and Saudi-backed breakaway golf tour is no surprise, but his move was cast into some doubt as the six-time major champion's self-inflicted exile from the sport grew from weeks to four months. After seemingly burning his bridge at both ends with inflammatory comments towards both the PGA Tour and the Saudis he was hoping to get into business with, it appears Greg Norman's pals are ready to welcome Lefty into the fold.
Article content
"I am ready to come back to play the game I love but after 32 years this new path is a fresh start, one that is exciting for me at this stage of my career," Mickelson said in a statement posted on social media.
The first RBC Canadian Open after two years of COVID cancellations is shaping up to be more than the long-awaited return of Canada's PGA Tour event. Our national open has been conscripted into being the opening salvo in a turf war for professional golf. Norman's Saudi-funded rival league comes armed with Mickelson, Johnson, a handful of fortysomething Europeans, and, most importantly, seemingly limitless money to throw around.
"It's tough timing with what's been going on," Canadian Nick Taylor told Postmedia. "Obviously it's taking a bit of the limelight away from the Canadian Open. The field is very strong at the top, there's going to be a lot of great players to watch."
Article content
There is no comparison between the two tournament fields this week. For now, LIV Golf features two whales and a handful of washed-up Ryder Cup stars. This week's RBC Canadian Open has done a great job in drawing five of the current top ten players in the world, including the reigning Masters, PGA, and Players champions. Scottie Scheffler, Justin Thomas, and Cameron Smith were welcome additions to a field headlined by 2019 RBC Canadian Open champ Rory McIlroy. The PGA Tour hopes that's enough to keep the golf world's attention looking north this week.
"The tour wants that but it's unlikely to happen because there has been such a build up for this other one," Hughes said. "It would be great if the Canadian Open can take the spotlight but there's no doubt that the tournament in London will also have some eyes on it."
Article content
St. George's is ready to do its part. The beautiful tree-lined Stanley Thompson masterpiece welcomes the PGA Tour for the first time since 2010 and just the second time in more than 50 years. The makeshift hockey rink tee box also returns, as does the Summer's Open vibe that is sure to have plenty of beer flowing outside the ropes.
Hughes and Taylor said they have both been fielding questions about the tournament from fellow players, and despite travel concerns, COVID regulations, and vaccine requirements, the most common query according to Hughes has been about the golf course itself. The only problem was Taylor hadn't played it since the 2010 Canadian Open and Hughes, despite growing up in Dundas, Ont., had never played it.
Article content
"But I knew it was really good, so going off what everyone else had told me, I tried to persuade anyone who was on the fence," Hughes said. "I told them that it's going to be an awesome week and that Toronto is a great city and fans will be out in droves to see everybody. Hopefully, I influenced some players to come."
Hughes finally saw St. George's on Monday, playing eight holes before heading to nearby Islington Golf Club where the tournament practice facilities are located.
"I like it a lot," Hughes said of St. George's. "The rough is up and the greens are small. When you play the course you very much feel like you're in Canada, it has that feel to it, and that's a great feeling."
Having practice facilities at a separate golf club is part of the, shall we say, charm of hosting a PGA Tour event at a historic golf course in a major urban environment. The mild inconvenience was noted by a few visiting players on Monday.
Professional golfers tend to look sideways at the slightest change to their weekly routine. This weekend, more than ever, the PGA Tour hopes golf fans on the couch and on their phones are as much creatures of habit as the stars that they love to watch.
[ad_2]

Source link