Article content
Controversial LIV Golf rebel Phil Mickelson said he has the "deepest of sympathy and empathy" for victims and their families of the Saudi-supported 9/11 terror attacks.
Article content
But 9/11 widow Terry Strada isn't buying it.
Her husband Tom Strada was killed in the 2001 terror attacks on the World Trade Centre in New York City. She was once a Mickelson fan.
But as one of the chairs of 911familiesunited.org, her opinion of the golfer who signed on with the Saudi-backed LIV Golf big bucks breakaway tour has plummeted.
She has accused Mickelson of "sportswashing" and betraying the United States.
"The way he hurried the reporter (asking if there was a question in there) was very rude," Strada told the New York Post of Mickelson's testy U.S. Open press conference. "I was shocked and disappointed that he was evading the question. He's aware that he's sportswashing, and he's trying to evade that. But he's involved in it."
Article content
The term "sportswashing" is being used to describe LIV Golf's use as a distraction from Saudi Arabia's laundry list of human rights abuses. Fifteen of the 19 hijackers on 9/11 were Saudi nationals and elements of the kingdom's government have been accused of involvement in the plot that killed more than 3,000 people
Mickelson has said he threw his support behind the House of Saud's golf initiative because of an obvious, incredible financial commitment, for all the players involved, and everyone involved."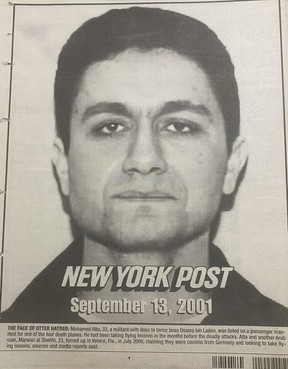 Others signing on include Dustin Johnson and Bryson DeChambeau while PGA legend Greg Norman is the commissioner.
"I cringed (when I heard that they were starting this league)," Strada said, adding that her three children all grew up golfing. "We were big fans of Phil Mickelson, and Greg Norman, too. We always enjoyed (Mickelson's) charisma and personality. We always rooted for him."
She said Mickelson and the others should be "ashamed."
"To see (them) involved with this is disappointing. It's also insulting," Strada said. "Golf is a game of honour and respectability. Now they're aiding The Kingdom in whitewashing history."